Disclaimer: klonsiberia.com is NOT affiliated in any way, shape, or form with klon-siberia.com

The internet domain name klonsiberia.com is NOT owned or operated by Bill Finnegan, his organization, agents, or affiliates.

I am NOT affiliated in any way, shape, or form with klon-siberia.com, Bill Finnegan or his product the Klon Centaur Professional Overdrive/ Clean Booster.

I do NOT have an axe to grind with Bill Finnegan or his fine product the Klon Centaur Professional Overdrive/ Clean Booster. Quite to the contrary, I think his brainchild of a product is a GREAT product!

If you simply need, want or just have to have an actual authentic, original Klon Centaur Professional Overdrive/ Clean Booster than by all means purchase it from Bill Finnegan and klon-siberia.com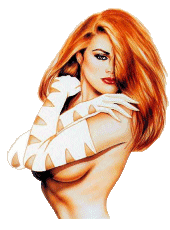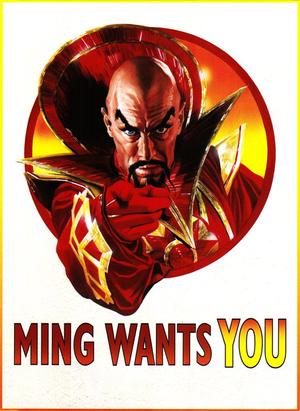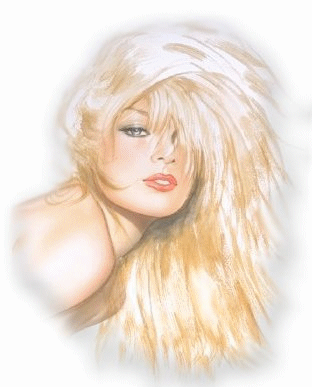 Klon Centaur Clone Professional Overdrive/ Clean Booster $240
Just click on Ming the Merciless to visit buildyourowntone.com
August 18, 2010 Update: A Build Your Own Tone klone customer made youtube video of our larger Klon Centaur clone (klone). This youtube link is the HD version: http://www.youtube.com/watch?v=9zQ0Nfll5do The klone boutique pedal settings in the above videos show the level control on the left, which is my builder preference. The level control was set very low by Roger in this video, which is fine, but it has a lot more range and volume, so please do not be shy about using the level control, you will have a bigger tone and smile :-)
Attention, please note: NEW, Klon Centaur clone (klone) PCB's or circuit boards have been MFD, are here & NOW shipping to customers.

These are like the very earliest BYOT 2009 version complete with SILK SCREEN LEGEND, DUAL SIDED, PLATED THRU-HOLES, and a green solder mask. The design has been slightly improved and tweaked, including silk screen legend minor corrections, and some more breathing room for some of the resistors, and a better fit for the zener diode.

Many have requested the return of the silk screen legend, and many have liked the double sided, plated thru-hole circuit boards better than the single sided circuit boards. The dual layered feature also allowed me to eliminate the (4) wire lead jumpers of the single sided design, so just ignore and omit this portion of the klone build when you are building your klone circuit.

Thank you for your patronage of BYOT "Build Your Own Tone."
buildyourowntone.com Update: Monday March 31, 2014.
I just ran across this forum post yesterday from a Build Your Own Tone customer who actually rehoused his BYOT klone kit circuit into a BOSS clamshell pedal enclosure:
http://surfguitar101.com/forums/topic/18851/?page=1#p251507 Amazing what you can accomplish when you set your mind to do it. Looks really GREAT!
buildyourowntone.com Update: Wednesday March 19, 2014.
Well, it has been a time since I have made any comments or thoughts known to you all. On top of the agenda is the March 2014 edition of Premier Guitar magazine, which features an interview with none other than Bill Finnegan himself. You can read this article online: Bill Finnegan of Klon fame Premier Guitar magazine interview.
I personally found it to be the interesting interview article indeed, however that being said, I must admit that I still find it very strange that Bill continues to delay the release or MFG of his Klon KTR overdrive. I have been involved with electronics most all my life, which is a considerable time, and I can NOT see any reason for these unusually long delays and excuses! Come on already, just find a reliable contract MFR and do it already! Now on about the waiting period for his former product the Klon Centaur. Well, all I can tell you is that borders on the total absurd! I used to MFR analog cable-TV decoders/descramblers for some of the most sophisticated cable-TV systems invented. I could MFR (30) thirty of these in one single evening, albeit I would literally pass out on the carpeted floor after doing so, and then return to complete and test the end product. However, my point being is that I could MFR (30) thirty units in an evening! There is NO excuse why somebody could NOT build these old Klon Centaur units in a much more timely fashoion! I am not comparing apples to oranges either. My old analog cable decoder/descrambler designs were very sophisticated, yet these were condensed into (5) IC chip designs with multiple transistors for a discrete video amplifier. I could go on about that subject, but this is about the Klon Centaur and the Klon KTR overdrive boutique pedal. Simple analog electronic designs used for different purposes, yet with NO ultra long delay from myself to the distributor.
I am sure that Bill did NOT sand cast or cast these metal enclosures himself. I am sure that he did not paint the gold Klon Centaur enclosures, nor did he polish the silver ones and silk screen the logos onto the enclosures. There is mention of the back plate for the old Klon Centaur enclosure, well I am sure these were die-stamped, so that is an easy proceedure to be sure. All I really see is many excuses for delayed production for a very much in demand product.
We all dream of winning the lottery (most of us anyway :-), yet Bill Finnegan has won the lottery of the boutique pedal world! Think about it...
He is one of the few boutique pedal builders with a single product or single product line with his Klon overdrive/booster, and has legions of potential consumers waiting for his product, yet guitar players continue to wait...
It was mentioned in the Premier Guitar interview article (available online here: Bill Finnegan of Klon fame Premier Guitar magazine interview) that the Klon KTR overdrive should or would be available by the time you read this article. There is probably a better chance of the next ice age happening before we see the likes of the Klon KTR ever again. I have actually heard this Klon KTR in person and I was NOT that overwhelmed sorry to say. I am NOT saying my own version sounds better, but I guess I would need to play through the actual Klon KTR overdrive/booster myself with sufficient time to make a better informed decision as to being elated with the tone or not. A lot of guitar players in the world think it is the Holy Grail of boutique pedals, that is fine. There are a sufficient number of boutique pedals that hold this distinction in my book. As long as you derive enjoyment and pleasure from your music and your TONE, than that is what it is really all about.
buildyourowntone.com Update: Tuesday May 07, 2013.
Please note: There is an important "error correction mod" that is necessary to be made to the Klon Centaur clone PCB that was produced in the last run batch. This was entirely my error, as I was too zealous with attempting to get the product out, and this tiny, small error slipped right by me. I paid too much attention to only one side of the klone PCB, and did NOT realize that 2 resistors were conjoined, when they should NOT have been.
Here is the error correction mod as follows:
The 1M and 1.5K resistors should NOT be conjoined together. This error is on ONLY one side of the klone PCB, the solder side, as shown in the photo. Just make a very small cut to separate the 2 conjoining thru-hole solder pads, and your job is done for the klone PCB error correction mod proceedure.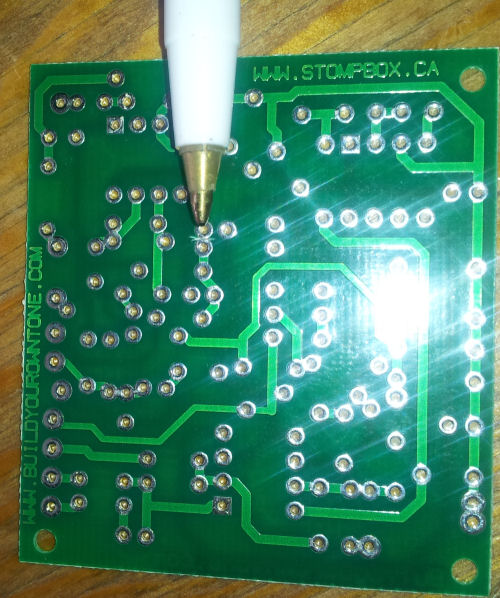 buildyourowntone.com update: Wednesday April 04, 2012.

Please note: Klon Centaur clone circuit boards are here & now shipping to customers. These Klon Centaur klone circuit boards are perhaps the best I have had made. The good news is the silk screen legend is back, along with double sided, plated thru-holes, and a regular green solder mask. I wanted a different color, but perhaps next time.

The PCB or circuit board has only been slightly redesigned giving some more room for a few of the resistors, and the ability for the zener diode to lay flat on the board. A couple of corrections on the silk screen legend have been made since the very 1st run of this type of Klon clone PCB design back in late 2009.

Please note: Klon Centaur clone circuit boards/kits are NOW available & shipping to customers.

Attention (1) assembled klone FOR SALE (SOLD!): I have a translucent candy apple blue 1590BB size model available w/ cream Davies type/style knobs and a diffused blue LED. This Klon clone is available for US$240 each + US$23 S&H. Visit the buildyourowntone.com site to purchase (SOLD!) this fine sounding and looking boutique pedal.

Well, it has been a time and a half to say the least. I finally managed to finish up a whole slew of Klon clones in November 2011. These klone builds were delayed due to personal family problems that had been simmering for some time now. Now it is time to move forward with old and new boutique pedal projects. The Klon clone will remain a staple in all its various forms, but newer, perhaps more fun to build projects are going to make their debut in 2012.

Unless the world ends (or as close to the end as possible) in December 2012, BYOT or Build Your Own Tone will continue to ROCK ON!

buildyourowntone.com update: Friday September 23, 2011.

BYOT or Build Your Own Tone is still operating & is NOT going away any time soon. This news is a blessing to some, and a huge disdain to many others (tough!). Still selling Klon clone circuit boards, and Klon klone kits to the deserving masses that appreciate awesome TONE! I do still MFR klones, but this is not a top priority for me any longer, as I am devoting myself to finally starting a new unrelated business that has nothing to do with boutique pedals or boutique pedal builds whatsoever. This is a fun business, but it would be even more fun if the economies of scale tipped in my favor, which most likely is not going to happen. I will still release new clone circuit boards that are based on many popular established boutique pedal designs, but this will happen later, not sure of an exact timeline, but I am working on this.

Seems that the majority of people are much more satisfied with my much earlier klone builds with regard to electronic parts choice value with regard to germanium diodes and dual-gang Gain pot value. So much so, that I am just finishing up modding (3) klones for one customer in NY,USA. I modded a klone that I built over a year ago, and WOW, what a difference this made. Perhaps time has tempered my choice in music and tone, but it just sounds GREAT! I am still mixing up the IC chips though, but these are for my personal builds, and not for resale. I will still install different IC chips on request for a small fee.

I am thinking on bringing back a silk screen legend, and using a wild color for the solder mask. The klone board will be a double sided affair again, after my current batch of single sided circuit boards are sold out. Klone circuit boards and Klon klone kits are readily available in stock and ready for shipping.

buildyourowntone.com update: Sunday July 17, 2011.

It has been a fun time since I have last updated here as I have sold (5) Klon klones or Klon clones. These recent klones all have used a newer, shorter, neater wiring method as it was time for a change. The newer wiring method was applied to klones #26-#30. I should post these photos sooner than later, however we shall see. As I may have stated before my Klon clone circuit boards do use a regular green solder mask, but NO longer have the silk screen legend, which is NOT really a big issue for most novice or more professional boutique pedal kit builders. The circuit board (for now) is single sided, and does not use plated thru-holes. These circuit boards are of a high quality as usual.

I wish to thank my recent Klon klone customers as they know their tone. These recent (5) sales were to repeat customers which just goes to show, that the BYOT-Build Your Own Tone quality is truly there.

I now have two North American customers who have both purchased (4) klones from me since I have been operating the website Build Your Own Tone. Many color choices, and choice of enclosure size. Choose your diodes and choose your op-amps. Choices are a good thing!

I have been having nothing but trouble with my server and FTP program, so updates have been missing in action as of late, however rest assured Build Your Own Tone is still in business selling klone circuit boards, klone kits, and of course assembled finished Klon klone boutique pedals. Choose your color now, while there is still some choices of in stock colors. I have color matching Davies type or style knobs in stock to create a monochromatic boutique pedal for you. Think differently than the rest of the herd ;-)

buildyourowntone.com update: Tuesday June 07, 2011.

Well, what a time it has been. I have had to contend with our Canada Post rotating labor strike, and the possible delay of my large hardware order from the USA. I am happy to report that I have received my (20) powder coated enclosures in both the MXR sized enclosures (1590B) & 1590BB sized enclosures. The (10) colors are just fantastic. I ordered ten different colors in two different size enclosures to mix things up a bit. Needless to say, I am NOT impressed with prices slowly creeping up and consumer price index inflation in general. Had I ordered only a short time before, I could have saved some precious dollars.

It seems a minor East coast pedal builder decided to order one of my Klon klone kits, and has a Paul Bunyon sized axe to grind with me and BYOT-Build Your Own Tone! This amounted to a smear campaign on a grand scale. Nothing I have not seen before, as BYOT or Build Your Own Tone has had to contend with this total nonsense since day one. I understand peoples concerns and all the rest of the issues that go with it, however this is the internet, and there is nothing new here with regard to advertising and descriptions of products.

Descriptive and comparitive advertising is 100% LEGAL and is used on a daily basis by every industry under the sun. Time to get over this. I have never seen such fanfare and emotion over a metal box(es) of wires. What is it about these metal boxes of wire that people get their knickers in a bunch? Time to get a life, or better yet enjoy life. Instead, it seems people feel content to sit in front of a computer screen and argue about silly issues with regard to metal boxes of wire and the people that build them and the folks like myself who make clones or copies of them.

There has been too much speculation about the circuit I use for my Klon clone, and that is just pure nonsense. Many 100's of people or guitar players have built my version of the Klon clone circuit that I have personally sold. If there was anything wrong with it, I would have ceased MFG this design. Personally I think it is one of the best booster/overdrive pedals made today and many of my customers think so and agree that it is a fine design.

Personally, I do not see what all of the fuss is about with concern to a metal box of wires. I do NOT aspire to be the next big thing in the boutique pedal industry as I have other more varied and interesting business ventures to concern myself with. I just can not believe what a firestorm of controversy a boutique pedal design can create. It is just a boutique pedal, correct?

1) There is NO patent with regard to this Klon Centaur Professional Overdrive and Booster boutique pedal (or the vast majority of many other boutique pedal guitar effect designs and or products).
2) If & if there was a patent on this Klon Centaur Professional Overdrive it would be EXPIRED by now. Let it die already with regard to there being a patent or not, geez (roll my eyes).
3) Blame the internet or the access to free information available or gleaned from the internet for the leak of Bill Finnegan's Klon Centaur design. Black goop, so what? I have "reverse engineered" many more sophisticated electronic designs for much greater commercial gain, than some boutique pedal design.
4) The commercialization of well known product(s) is going to happen no matter what YOU think. Who needs YOUR permission to build a specific design?
5) No matter what the DIY website forums think or want to think, they just made it EASIER for myself, and for ANY other person or major MFG firm local or overseas to copy and clone Bill Finnegan's Klon Centaur boutique pedal.
6) I read a forum post by a prominent boutique pedal builder in the USA who stated in NO uncertain terms that it was the DIY forum itself that helped create this whole issue with "reverse engineering." Gotta live with it now.

The fact is once this or any information is on the internet, it is now in the public domain. You can NOT stifle this information, and it is useful meaningful information, so why would you want to stifle it? You can NOT, and I repeat (for the people who have a hard time reading things properly, or who get things so far out of context that the issue just builds up into a silly lather) "you can NOT," stop people from copying or cloning any product!

It was with great and hearty laughter when I read that somebody from Australia thought that the Franklin Prodrive in John Bachety's Nashville video was a Klon clone! Please read more carefully next time, geez (roll my eyes).

John Bachety is a Klon clone customer of mine, and he has purchased (2), yes two of my earliest Klon klone boutique pedals, as they are that GOOD! It is the Orange Krusher model MXR sized Klon klone with the orange LED seen in the 2010 Nashville Amp Show video. John has a very good ear and uses more great gear than many of us will ever use in a lifetime! John Bachety has sent many customers my way, and I am grateful for building my own versions of the Klon clone for his worthy customers, as these are REAL professional guitar players who understand, need and want GREAT tone! The Klon Centaur boutique pedal whether it is a real, genuine, authentic model or a clone is just a tool for the professional musician to use to create their music in the studio or on stage in fron of legions of fans. It is after all just a metal box of wires which is used to help create your own TONE.

On a parting note for today, if you want a real, authentic, original Klon Centaur Professional Overdirve boutique pedal, than go out and purchase one, alright? NO Klon clone or Klon klone can exactly duplicate the tone that Bill Finnegan has had designed into his own unique boutique pedal. I myself personally do NOT even claim this, and I NEVER have anywhere. My Klon clone or Klon klone version of the Klon Centaur boutique pedal stands on its own merit with regard to its own tone. If you want or need the real deal (Bill Finnegan's Klon), than by all means go and purchase one.

With the many youtube videos out there, it is plain to hear with your own ears, that ANY Klon clone does sound different from an original, authentic Klon Centaur boutique pedal. However, the differences are so small, that if you are that obssessed with having to have an original, than you would be better off to wait for Bill Finnegan to start MFG his smaller enclosure Klon product again, whenever that will be...

Personally, I think that the Klon clones or Klon klones have made a huge powerful statement and impact on the market overall. The clones or klones are here to stay, and that is how it is and how it will be.

I would personally prefer to purchase a guitar amplifier(s) with the tone that I am trying to achieve, instead of trying to obtain this "psuedo" tone from a solid state electronic boutique pedal.

I am so tired (and so over), the oh so lame youtube comparisons with regard to "too much treble" or "too much bass" coming from the silly youtube comparisons of these boutique pedals and their clone versions. Just turn the darn knobs to taste already! Really, the differences are "SO SMALL" as to NOT even be bothered by it. Get a real amplifier(s) and be happy with it. I prefer to get my TONE from the amplifier, but you get that now.

My point in todays post, "Just get an amplifier you can really enjoy and live with, and the boutique pedal that will make your tone bigger, better, badder." If you are so obssessed with mere "nuances" in treble-bass tone with regard to a Klon or a klone, than you would be better suited to purchasing an original, authentic, real Klon, whenever it decides to debut again (perhaps never).

buildyourowntone.com update: Tuesday April 19, 2011.

I have caught up with my sales orders for my Klon clone or Klon klone type products. I am toying with the idea of using a very special metal can type IC which is the circle pattern type IC device. This will of course require the circuit board to be totally redesigned to use such an IC. I may do both types of circuit boards, and keep them separate, because I still like using the smaller MXR sized enclosures, instead of the 125B type enclosures others use. Nothing wrong with a 125B enclosure, but for me and many others, an MXR sized enclosure is the true cats meow :-)

Interesting to note, is that the "less is more" theory can possibly hold true with boutique pedals and their unique tones. I recently did a couple of IC chip changes for a local boutique pedal customer who like many other guitar players in the world is just plain obsessed with his tone, and trying to make it his own tone. I had a dilly of a time removing an original JRC4558 IC from his Voodoo Labs Sparkle Drive using just a plunger type desoldering tool, as the Sparkle Drive uses a decent quality double-sided PCB with plated thru-holes. I installed a good quality socket for this chap, and he used a new (to him ;-) older type IC chip which I recommended for him to use. He installed this same IC chip in his #3 MXR sized ruby red starlight metallic Klon klone, and to say the least he was just plain thrilled with the results!

Now this is the part that confused me to no end, as a past builder of some of the most sophisticated analog cable decoder/ descrambler devices ever used, I would rely on spec-sheets or data sheets to quantify a devices use in any of my electronic designs. I would only use the best parts I could get my hands on. However, with a boutique pedal design, whether it is a happy accident or intention to use a clearly lower value part which creates a better overall tone, this is a total paradox to me. I am just going to roll with it, because clearly the guitar player knows their tone better than an electronics designer or engineer.

I should mention that for the ever popular Rat distortion pedal a once popular IC mod was replacing the plastic DIP IC with a metal can IC type package. The interesting thing with this scenario is that the original Rat distortion pedals have never used such a metal can type IC package. Still, it remained a very popular mod, because the concensus shows that this is a superior type of IC package or a much better tone can be obtained. I may try this theory with my Klon clone pedals.

buildyourownklone.com update: Friday April 15, 2011.

I am now shipping my newest Klon clone circuit boards. The Klon clone circuit boards have gone through many changes and some of this was due to financial constraint due to a falling out with a former partner, colleague, investor, friend. Here is how it started:

I had some single sided, tin plated prototype Klon clone circuit boards manufactured (8 in total) way back in the summer of 2009. Progressing slowly due to many reasons, I never did test the initial (8) prototype Klon klone circuit boards and I just stored them somewhere. I decided to take the leap, and have an exotic version of the Klon clone circuit board manufactured for myself for resale.

I went on pure faith that the design was as solid as a reverse engineered spacecraft! Of course the double-sided, plated thru-hole, solder masked, and silk screen legend circuit boards became legend! These Klon clone circuit boards were immediately loved and hated by legions from all over the world. I have successfully sold the circuit boards and kits all over the world, so regardless of what people want to think, or are inclined to think, the Klon clones or Klon klones are NOT, I repeat NOT going away any time soon.

I sold out of the large number of exotic circuit boards I had manufactured for myself back in the latter part of 2010, and then I was forced to sell the (8) prototype Klon clone circuit boards I had stored away some time back. Due to the very real financial recession, and my business teetering on the brink of financial disaster or ruin from lack of capital, I could not have any more circuit boards manufactured. I decided to have some more prototype circuit boards made up for me. Well, some people loved the simplicity of the earlier prototype versions as these were the back to basics type. However, some people did NOT like this version. I sold off this batch, and decided to compromise with the latest version of which it is still a single-sided design, but now has the solder mask back, but NO silk screen legend. You have to learn to build the circuit without a silk screen legend.

I still plan on making some substantial changes to the Klon clone circuit board, but these will be released later, when I have more time and of course a more solid financial base and means.

In the meantime, enjoy the newest Klon klone circuit board, kits, and completely assembled, tested, and photographed Klon klone boutique pedals made in Canada by:

buildyourowntone.com update: Wednesday April 06, 2011.

Well, I am pleased to say that the #25 MXR sized BB OPA-2604 IC chip equipped Orange Krusher Klon klone has been sold April 05, 2011 to a chap in NY,USA. A lot of my Klon clones have been shipping to NY,USA :-) I will continue to build them, and I will build them with a variety of colors and options. I feel more comfortable having them ready to go on the shelf patiently waiting for a sophisticated, professional guitar player to purchase and appreciate them. More to debut later, as I am waiting for my hardware parts order for enclosures etc. A big thank you to all of my happy satisfied customers.

buildyourowntone.com update: Thursday March 17, 2011.

The #25 MXR sized enclosure Orange Krusher Klon klone is being offered at the firm set price of $240 + $23 S&H. It has the BB OPA-2604 IC chip installed in the tone section for added sparkle, brilliance, and MOJO!
The #22 MXR sized enclosure Plum Crazy Purple Klon clone was SOLD for a lower negotiated price from the initial asking/offering price of $300. I highballed the price because I really did NOT want to sell this purple model ;-)

I will have the huge array of colors and 2 different size enclosures to choose from in the near future. I will build these for Custom Shop in stock inventory, as this is a better method to sell them. Price for my Klon klones will be $240 + $23 S&H. I will ONLY be using my SECRET IC chips (2 IC chips for both the TONE & BUFFER section) in ALL of my new assembled Klon clones. I am offering only the best TONE.

I will be using a different type of DC jack where the thread is on the outside of the enclosure. This affords me more precious valuable space on the inside of the MXR sized enclosures which is needed for the large Klon clone circuit.

buildyourownklone.com update: Wednesday March 16, 2011.

The above web link is NOT a spelling mistake, it is Build Your Own Klone. Lets face it, 2010 was the breakout year for Klon klones. There is no secret to making a great sounding Klon clone or Klon klone if you use quality electronic and hardware parts. It was much more difficult to design and MFR analog cable TV decoders for many different types of analog cable TV systems. No matter how much hype the Klon Centaur garners, it is just an overdrive/ clean booster after all. It is absolutely NOT rocket science or the long lost art of mythical alchemy. You can build your own klone and save a lot of money in the process.

I have just finished building the very last MXR sized enclosure Orange Krusher Klon klone last Sunday. It has the starlight metallic powder coat paint finish, orange Davies pointer type style knobs, and a SB water clear orange LED. I have used a BB OPA-2604 IC chip in the tone section of this beautiful little Klon klone to make it sound extra special. I may keep this Klon clone for myself, but I always end up selling them to a lucky new owner.

Edit: This #25 MXR sized enclosure Orange Krusher Klon klone is being offered at the firm set price of $240 + $23 S&H. It has the BB OPA-2604 IC chip installed in the tone section for added sparkle, brilliance, and MOJO!

I have decided to offer a NEW option for my Klon klone offerings and that is an IC chip upgrade for both the finished assembled boutique pedals, and for the electronic Klon klone kits. These IC chips will be of the highest, superior quality than the standard TL-072 ic chips used in the regular products, whether it is an original, authentic Klon Centaur boutique pedal or a Klon Centaur clone. The IC chips will NOT be the standard plain Jane offerings you would think could be used, such as the LF-353, TL-082, or even a JRC 4558 type IC chip. I will NOT be installing BB OPA-2604 IC chips either, unless of course it is a Custom Shop request or an in stock item such as my last Orange Krusher MXR sized Klon klone which BTW is #25 for those that are keeping count. The design works well, and sounds just absolutely fabulously GREAT! You should get one too :-)

These IC chips are so very special, that they will be offered for $20 each. It is NOT mandatory to have both the BUFFER and TONE IC chip replaced, you do NOT have to do this if you do not want to. This is just an option I am offering to the tone hungry guitar player, guitar playing masses. Are they worth the price? I would NOT offer them if they were not. I do not expect these IC chips to be the huge sellers, but they will be avilable for the profesional guitar player who demands the absolute best tone from his guitar and amplifier rig. Why scrimp with cheap sounding, cheap IC chips? Makes you wonder...

The identity of the higher, superior quality IC chips will be kept a secret, as I do not need or want competitors to use or copy my method for obtaining the absolute best tone in their boutique pedal product offerings. It is just business.

buildyourowntone.com update: Tuesday March 08, 2011.

The new 4 knob Klon clone has been SOLD today to a chap in Seattle,WA USA. This is the 1st one, and I may build a couple more just for the novel fun of it. Time will tell if it will catch on or not? It was fun to build anyway. I only had the chance to play through it for like 10 minutes, so I myself have not had the chance to really put it through its paces, but it sure sounded good for that short length of time, and put a huge smile on my face. Photos to follow.

buildyourowntone.com update: Monday March 07, 2011.

4 knob Klon Centaur clone has finally been completed Sunday March 06, 2011. It is an absolutely fantabulous looking Custom Shop boutique pedal from BYOT, or Build Your Own Tone. I have just assembled and tested this very unique Klon clone yesterday, and have not even signed the inside of the backplate or photographed it, and already there is interest in this unique beautiful boutique pedal. Who will be the 1st to own this 4 knob Klon clone?

I have my very good local Vancouver, Canada Klon clone customer who purchased a very early model MXR sized Klon clone in a ruby red starlight metallic with the highly coveted 1N34A germanium diodes, which are NO longer available from this one MFR. However, the secret is out! I am now exclusively using (unless a customer requests a different diode pair) a German manufactured 1N60 germanium diode pair. These have a nice hot overdrive sound, which works well for most any kind, style, or genre of guitar music playing.

The fact is MOST guitar players do NOT even use the real, authentic, original Klon Centaur Professional Overdrive for an "overdrive." If the GAIN knob is NOT used or dialed in so low, it makes nary of a difference what type of germanium diodes are used. Magical, mythical or not, because the diodes are NOT being driven or are NOT being driven hard enough to make a discernable difference. You can even use very low cost small signal diodes such as the venerable 1N914/1N4148 type diodes for your clipping diode pair. Nothing wrong with these 1N914/1N4148 type diodes, as they clip quite nicely and have a great tone. The late "Aramat Effects" used 1N4148 clipping diodes in their most popular overdrive pedal, which I just happen to own. Aramat Effects are NO longer available due to the passing of its late owner some time ago. Extremely nice overdrive pedal, but it is just a Tube Screamer variant, albeit a very well designed commercial Tube Screamer clone. It has been well received & reviewed by the forums, and it has even been compared to the original authentic Klon Centaur Professional Overdrive, go figure? A Tube Screamer clone variant comparing to a Klon Centaur?

Just goes to show, that great tone can be found anywhere, even in a Tube Screamer clone variant made by an American boutique pedal MFR. Just enjoy your guitar tone, NO matter how you achieve it ;-)

buildyourowntone.com update: Tuesday March 01, 2011.

Whew, I just ran across this neat forum posting that has a Canadian customer of mine who purchased one of my small MXR sized Orange Krusher clones. This Orange Krusher Klon clone was Custom Shop ordered with a diffused blue LED. You can see a pedalboard photo with the Orange Krusher proudly displayed beside a bevy of other fine boutique pedals. This fellow knows his TONE! Thank you for the kudos :-)

http://www.guitarscanada.com/effects-pedals-strings-more/39492-klon-clones.html

Another Klon clone customer of mine has posted this forum posting here and it is a darn good read: http://www.licklibrary.com/forum2/Thread.aspx?TopicID=41&ThreadID=27565&Page=2

A big thank you to "John Bachety" again, as he has another friend from NY,USA who wants to purchase a Klon clone. This friendly chap has reserved the Plum Crazy Purple Klon clone for a negotiated lower price deal. So you see, "Ming the Merciless" is an easy person to deal with and like "Anton Lavey," I just like to "Think Different."

buildyourowntone.com update: Saturday February 26, 2011.

Just a quick gracious thank you to all of my fine customers for making my 2011 BYOT or buildyourowntone.com debut a nice return. I expect neat new things to debut this year, and you can watch for the announcements here, as well as at the BYOT website. Enjoy your Klon clone circuit board and Klon clone kit builds. I enjoy offering these fine products to all of the guitar players the world over who have an ear for GREAT tone ;-)

buildyourowntone.com update: Wednesday February 23, 2011.

Just sold Klon clone #23 today, well actually yesterday, but invoiced the happy customer today and was paid promptly. This very happy Nashville,TN customer was quick on the trigger and decided that the regular larger gold Klon clone would suit his needs just nicely thank you, no need for a Plum Crazy Purple monochrome color scheme ala "Frantone" (NOT that I am knocking Fran or her neat products, as I have nothing but respect for this fine woman :) Photos of the Plum Crazy Purple MXR sized Klon Centaur clone will be posted here soon. I always forget to download the photos to my computer, because my SD card is always left behind. Have to be more organized with that kind of stuff. You can see the Klon clone photos (when they are finally posted) at my other regular website: buildyourowntone.com

buildyourowntone.com update: Monday February 21, 2011.

Plum Crazy Purple powder coat finish. Purple metallic starlight MXR sized enclosure, purple or violet Davies type knobs, purple LED! This is a Special Edition Custom Shop model made in February 2011 & it is available for $300. It sounds as good as it looks, and it looks GREAT! This is Klon clone #22. Klon clone #23 is also available (SOLD) at the regular price of $220 (SOLD). Klon clone #23 is a regular larger gold powder coated enclosure as normally seen at buildyourowntone.com Photos soon to follow. Look out for the outrageous, absolutely fabulous photos of the Plum Crazy Purple Klon clone soon at the buildyourowntone.com website. Once you see it, you will want one! :-))

Getting closer to finishing the 4 knob Klon clone which utilizes 2 single GAIN controls for blending or mixing the clean and dirty guitar signals. This should be a very trick sounding Klon clone by buildyourowntone.com

I have recently moved, and my main guitar, and amplifier were safely tucked away in storage. However, I could no longer use my friends gear for testing my Klon Centaur clones, as this was getting to be too much for them. So, I finally got my equipment up and running again. Well, all I can say is WOW! I have forgotten what it was like to play through my own gear, and I was totally blown away and utterly amazed at the power and glory this neat little overdrive guitar effect stood for when played at (7) on the volume. Sheer insanity, total extreme sick tones that defy human comprehension! I LOVE it!

I like to play this pedal on the extreme limits with all of the knobs dimed, with the exception of the tone sometimes, and it is simply like NO other overdrive ever made period. It is simply the BEST! This is my own opinion which I am sure is shared by the greater majority of my loyal customers who have come to appreciate what buildyourowntone.com can do for them and their tone. Go ahead & see for yourself, order a Klon clone circuit board, or a Klon clone kit, or an honest to goodness Klon Centaur clone built to your own specs. Do yourself a favor and do it right now ;-)

This is NOT a distortion pedal, but a great sounding professional overdrive/clean booster which is used by many top professional guitar players the world over. It can sustain for days, and the note break-up or bloom is totally awesome. Used alone or stacked with another favorite overdrive you will be pleased to no end, and it will be a mainstay on your guitar effect pedalboard for the rest of your life. These are my true feelings about this unique electric guitar boutique pedal overdrive/clean booster. There are simply thousands of overdrive guitar effect pedals on the market today, and this simply is a growing market. However, there are very few that can match the tone of an original authentic Klon Centaur (from Bill Finnegan & klon-siberia.com) or a Klon "CLONE" from buildyourowntone.com

buildyourowntone.com update: Tuesday February 15, 2011.

Klon clone kits and Klon clone circuit boards are in stock and shipping again. I have just finished an Orange Krusher Klon clone which is the now infamous MXR sized orange metallic starlight powder coated enclosure with orange knobs, and a SB water clear orange LED. This Klon clone #21 went to a customer in NY,USA who is a friend of John Bachety, who owns an early version of the Orange Krusher Klon clone. This excited and happy customer just had to have the same type Orange Krusher as John's, as it is whisper quiet and sounds GREAT! John Bachety owns (2) two of my Klon clones, and these were brought to the Nashville Amp Expo in 2010.

Nicky Moroch played through John's larger gold Klon clone on stage at the Nashville Amp Expo. Nicky Moroch played through a nice Bruno amplifier, which obviously made the Klon clone shine. You could see the gold Klon clone on stage in some photos people have posted at various online forums. Yes, this really is a BYOT or Build Your Own Tone Klon clone product. You can decide for yourself if this is a good high quality product. Nothing wrong with the original Klon Centaur Professional Overdrive, and I encourage all of you professional and non-professional guitar players to purchase an original authentic Klon Centaur from Bill, when he starts producing them in numbers again.

In the meantime, you can always order a Custom Shop Klon clone from BYOT, Build Your Own Tone. Choose your color scheme, choose your enclosure size and drill pattern, choose your LED color, choose your knob color, etc. The choices are limited only to your imagination. This is what makes the Klon clone circuit board and Klon clone kits such a hit with customers, because you are in control of your tone destiny! Enjoy the build.

buildyourowntone.com update: Wednesday February 02, 2011.

BYOT is back in business for the long haul with exciting things to come. Not only will I still be offering my infamous Klon Centaur clone products, but I will be offering a very exciting overdrive which for the time being shall remain secret. Rest assured, it is a boutique pedal of the highest accord, and it will be the huge in demand selling pedal. One simply can not live with just the Klon Centaur professional overdrive clone, what fun would that be? I do plan on offering many more exciting boutique pedal products, as there is simply so many to choose from, however I will only choose to offer the world's best boutique pedal products in 2011 with the same kind of quality you have come to expect from BYOT or Build Your Own Tone. buildyourowntone.com

buildyourowntone.com update: Monday January 17, 2011.

It has been a long time since I have updated this webpage, and I am happy to announce that I am bringing back the Klon clone kits, and assembled Klon clones to the eager guitar playing masses. These will be the single-sided, tin plated circuit boards for now, as I am only producing small printed circuit board production runs until, I make some crucial circuit board layout changes and finish testing these new PCB's. However, rest assured these circuit boards are top notch, and I have sold them before, along with my regular double-sided, solder masked, plated thru-hole, silk screen legend type Klon clone circuit boards, which sold out long ago. I am just happy to be able to bring these back to you. I have sold (2) complete Klon clone kits to Denmark by special request, and this included the larger gold powder coated enclosures, which are posted at my other website. These complete Klon clone kits sold for a reasonable $149 each with shipping extra. I may try to offer more complete kits as an experiment, to see if this concept catches on? Time will tell. I have yet to build my dual Gain pot Klon clone, due to the fact I am still waiting for my limited production run of Klon klone circuit boards. I already have the pre-drilled larger enclosure in a high gloss Canary yellow color. I am going to use black knobs to give it a nice contrast effect.

buildyourowntone.com update: Friday August 06, 2010.

Okay, I am pretty excited about this. I will be experimenting with a (4) four knob version of the clone (klone) based on the Klon Centaur's GAIN control. This is very exciting, because it adds a whole new dimension to an already fantabulous boutique pedal design. The gain control is a 24mm CTS 100K dual-gang linear potentiometer in the original, authentic Klon Centaur professional overdrive/ clean booster, which does a fine job. I use a 16mm Alpha dual-gang linear potentiometer, because it is a good recognized brand and because some customers still like the small MXR sized enclosures, I house my clones (klones) in.

The purpose of the dual-gang potentiometer is to blend or mix the clean guitar signal with the germanium diode clipping section optimized guitar signal. The sweep of the dual-gang potentiometer is equal for both the clean and germanium diode clipped guitar signal, which works fine for most guitar players. A lot of guitar players do NOT use or favor the orignal, authentic Klon Centaur's gain control or overdrive effect, instead using the Klon Centaur as a clean boost only. Nothing wrong with that, as it has to be one of the best, if not "THE BEST" clean boost ever designed and offered to the guitar playing masses! I am NOT kidding.

I will offer the guitar player customer option of using (2) two separate GAIN control knobs. Splitting the gain control function is an order of the magnitude leap forward for serious tone hounds who want their own tone.

You as the guitar player will now have the ultimate control over the ratio of clean and germanium diode clipped overdrive tone.

Feeling limited by your gain control? Why not go where no clone or klone has gone before. This neat absolutely fabulous split gain control option will be made available soon. Date and price TBA.

I am experimenting and working with different high-end IC chips for the Klon Centaur clone. This option will be available soon for $20 (or less), and includes a very special IC chip, which will NOT be identified for competitive reasons. I am very happy with the performance of these unique IC chip signatures, as it just gives that little something extra to a stock Klon klone.
I do NOT know where the internet forum posting I have displayed below originated from. If you read very carefully, near the bottom of the forum post (displayed below), you can see for yourself, Bill Finnegan states that he does NOT mind that people copy his post in whole, or any part thereof in other internet forums. These are just his personal thoughts and feelings. I did NOT add, or delete anything in his original statement.

I found the internet forum post here, however it is NOT the original posting: offsetguitars.com/forums/viewtopic.php?f=11&t=16567

This forum post is where the 1st forum link (above) derived its information, still, it is NOT the original forum post: tdpri.com/forum/stomp-box/44750-schematic-zoom-pd-01-maxon-od-820-klon-centaur.html#post440681
Here are the things I'd like to say for your consideration:
1. At the risk of stating the obvious, I have absolutely nothing to do with the prices of my units sold used on Ebay or anywhere else. For the record, I'm in complete agreement with those people who feel that the prices that some of the units have brought, and apparently continue to bring, are simply absurd, and I hope that any of you reading this will weigh in with a correction if someone ever claims in another thread that Finnegan is ego-tripping on what his units go for used, as I've read a few times here and there and simply decided to let go. Yes, it's gratifying that a lot of players really like the thing, a thing I killed myself for almost five years to design and bring out, but no, I don't feel that spending $6- or $7- or $800 on a used unit when I'm selling them new (yes, with a turnaround) for $329 is all that rational. As I was just typing "$6- or $7- or $800" I found myself revising those figures downward in my mind just to where I, personally, felt rationality kicking in, and you know what? I couldn't peg it to a particular figure. Around ten years ago, when the business was just starting to become the freight train it's been ever since, I happily plunked down $2000 for a near-mint late-plexi 50-watt head . . . in red, with the gold logo; a '69. Does it sound better than the 1970 small-box 50-watter, black with aluminum panel, that I'd previously bought from the same guy for $475? They sound a little different, but I wouldn't say the red one just plain sounds better. Did I behave rationally spending $2000 on it, top dollar at the time? As a few of you have said, essentially, who the hell knows? What I can tell you is that it pleases me a lot to have it, and I think it would do so as much or almost as much if it were now worth $1000, say, instead of whatever ridiculous sum it actually is worth. Quick note for anyone of the B-and-E persuasion: the few nice/valuable guitars and amps I have are elsewhere in secure storage, not where I live.
2. Some of the components in the circuit could be characterized as off-the-shelf, and some couldn't, but even if they all were, I don't agree with the guy who claimed - repeatedly - that a high-school kid could build something that sounds the same. No-one, whether high-school kid or wourld-class engineer, has to my knowledge been able to really replicate the sound of the circuit in the eleven-plus years the unit has been out, and believe me, it's not for lack of trying; I'll have a little more to say about this below.
3. Here's an essential point - or at least I consider it an essential point - that some people who have posted on this thread seem to be either missing or pointedly ignoring: when you buy something along the lines of a pedal or amp or guitar or what-have-you that's at all original in design, YOU ARE NOT SIMPLY BUYING THE COMPONENTS THAT WENT INTO IT. You are buying, essentially, the result of someone's vision, expertise, and hard work in putting those components together in a particular way to achieve particular objectives. You are buying something built by someone who understands it from the inside out because he or she or they DESIGNED it, and to expect, on the other hand, to get the same results from the same circuit with the same components, unless it's built exactly the same way in every important regard by someone who thoroughly understands what is and is not important and why certain things have to be done in particular ways - that is, by the designer, and not by someone who has invested a few hours trying to knock a circuit off - well, both my intuition in general and my experience with this circuit in particular tell me that's not realistic. A quick example: a few months ago, just to satisfy my curiosity, on a statistically-significant number of non-production boards (I build, listen to, and keep boards all the time) I made the tiniest change imaginable - you'd snort derisively if I told you what it was, and certainly my expectation was that I wouldn't be able to hear any difference from the sound of the production boards. But guess what? There was and is a perceptible difference, and I proved that to myself with blind testing - having someone else mix in the experimental boards with a large number of production boards and then put all these boards, one by one, on my testing jig for me to listen to while I was ten feet away in front of the amp facing the other way; I identified every one of the experimental boards but one. I'm not trying to impress anyone with how good my ear is - after all these years with just the one product, I think it would be pretty sad if I couldn't hear the subtlest nuances - but rather trying to drive home a very straightforward point: even the smallest changes are at least potentially audible, and if someone - the would-be knocker-off - does even just a few of those small things in ways the designer learned the hard way not to, then the same results won't be obtainable. All of the really good amp and pedal designer/builders get this, the really good pickup designer/winders get it, the high-end audio designer/builders get it, and I would suggest that it's in the interest of the consumers of these and any other such products that you/we get it as well.
4. The point made about how putting the guts of one of the units in a plastic Radio Shack case would affect unknowing listeners' perceptions of the sonic attibutes of the circuit brings me right back to blind testing: the ONLY way, as far as I'm aware, to factor out auto-suggestion and really determine whether or not you're hearing what you've thought you've been hearing, is to do extensive blind testing - hours- or days- or weeks-long, with someone else doing the switching, preferably in real time, between however many alternatives in such a way that you yourself can pick up no cues/clues of any kind as to which is which aside from the sound coming out of the amp; either you guess right much more often than not, in which case you can feel confident that there is a discernable difference, or you don't, in which case you can't.
5. Although they certainly have to save up for a little while to do so, full-time pro players who don't make much money buy units from me all the time, and believe it or not, I have always tried to keep the thing as affordably priced as possible given that I have to make some kind of a living at something that I now have over fifteen years of my life in (design work began mid-1990, and production began the end of 1994). Here are a few relevant facts: with the custom-cast enclosure, custom-made pots (not off-the-shelf, and I have to order them in thousands quantities to get the per-piece cost down to only fairly outrageous), custom knobs, custom sheet-metal bottom, and super-high-quality everything, whether custom or not, the material cost of the unit - the aggregate cost of everything that physically comprises the unit - is, by my best estimate, SEVEN-TO-EIGHT TIMES that of virtually every pedal I've seen that's built with all off-the-shelf stuff and housed in a standard diecast or clamshell enclosure. Until my price increase in June of last year, unless I'm really mistaken many of my competitors were making more profit per pedal selling what they make at wholesale prices in the $129-149 range than I was making selling mine direct at the full retail price of $279. With regard to that price increase, please consider the following: date of previous price increase to $279: February or March 1998. Date of price increase to $329: again, June 2005. Interval: call it 7.3 years. Amount of increase in June of last year: $50. Fifty bucks as a percentage of the previous price of $279: 17.92%. Annualized price increase from February or March 1998 to June 2005: 2.45% (17.92 divided by 7.3). And . . . with very few exceptions, everything I have to buy to build units with just keeps creeping up in cost, year after year after year. Please understand that I have no problem with anyone feeling that the unit is simply too expensive for them, that either they can't afford it or simply don't feel it's worth what it costs. I do have a problem, however, whenever someone claims - either disingenously or because they're unaware of the foregoing - that I'm simply reaming my customers and laughing all the way to the bank; hopefully you can see that this is not the case.
6. With regard to the so-called "Klones", I've never heard either the Austin Gold or the Power Driver; I've been told by several guys that they didn't feel that the former sounded very much like the Centaur (please note that I'm not dissing that pedal or offering any opinion of my own at all, simply noting that I've been told a few times that the two sound different), and I know nothing about the latter, not even who makes it. I have heard the Maxon OD-820, and because it's made by a huge Japanese company, and one that seems to be trying on some level to rip me off (cf. the marketing of the pedal as a clone of mine, somewhat effective marketing it seems), I don't see any reason to shy away from telling you all that I truly hate the sound of it. Somewhere around here I have three or four pages of detailed notes on the listening I did (yes, including some blind testing) when someone loaned me theirs, but suffice it to say that I don't feel that it sounds anything like the Centaur and I don't feel it's a good-sounding pedal, period. For me, the worst part of this situation with the OD-820 being perceived as sonically either the same as my unit, or at least very close, is thinking about the God-knows-how-many-times a player has heard another player playing through one and thought "So THAT'S what the Klon sounds like." Oh, almost forgot - like to know the circumstances under which that one was loaned to me? A guy, a full-time pro player, called me a couple of years ago, told me that he'd bought it because he'd been told that sonically it was the same as mine, and that he hadn't wanted to wait for mine, and that he'd had it for a few months, played a bunch of shows with it, and liked it but didn't love it. Then, apparently the night before he called me, his band was on a bill with another band they'd never played with, and the guitar player in that band had a Centaur, and in hearing that guy's sound he concluded that they weren't at all the same. He ordered a unit, and while we were talking he said that until he received it he was going to park the Maxon and go back to something else he had (can't remember what), so I told him that, for obvious reasons, I was interested in hearing what it sounded like and asked him if he'd be willing to send it to me to check out for a few days. He said sure, and that's how I got to put the OD-820 through its paces.
7. The Centaur's circuit, as has been noted online by several people who have reverse-engineered it, has absolutely nothing in common with that of any Tube Screamer. I'm on record, and have been since way before the Centaur came out, as not being a fan of Tube Screamers or, subsequently, those of the many Tube Screamer-derived pedals I've had occasion to hear; I think they all have a number of specific shortcomings sonically that pertain mostly to the basic topology of the circuit. In a very real sense, in setting out to design what eventually became the Centaur, I was trying to design the UN-Tube Screamer, a pedal the circuit of which addressed and corrected every sonic problem I felt was present in them. As time went on during the design process other goals and criteria evolved, but "UN-Tube Screamer" was my original overarching objective with regard to the circuit. Let me emphasize that I'm fine with anyone liking the Tube Screamer or any other pedal better than the Centaur; it's difficult for me, however, after four-and-a-half years of really grueling circuit design to come up with something completely original, to be fine with someone just casually assuming that I and my design partners copied any part of the Tube Screamer's circuit, or any part of any other circuit, for that matter.
8. To those of you who have posted on this thread expressing an interest in reverse-engineering the Centaur's circuit, and for those who in your posts have basically challenged someone else to do it, I have several things I would like to remind you of:
I have fifteen years of my life in this, including almost five during which I not only didn't make a penny at it but whittled my life savings down to nothing at the very end in a do-or-die effort to get the thing out before I went broke.
This is how I make my living, and I have no other way at present of making a living. From the beginning, I've tried to design and build something really special, and I work very, very hard in trying to make every unit as good as I can make it.
I have never gotten rich off of the Centaur, nor will I, no matter how hard I work. I'm not going to plead with you to refrain from destroying my livelihood, but I am going to appeal to whatever sense of decency you may have.
I appreciate the time taken by anyone and everyone who reads this long post, and I hope that some of you will bookmark or save it so that you can paste any part of it you feel to be relevant in another thread.
I will try to look at this thread sometime in the next couple of days if I can to see what people's reactions are to what I've written.
Thanks,
Bill Finnegan
Klon